You will find below a curated selection of research and publications related to suicide, suicide prevention and COVID-19. View the IASP Newsletter for further research and publication news beyond COVID-19.
---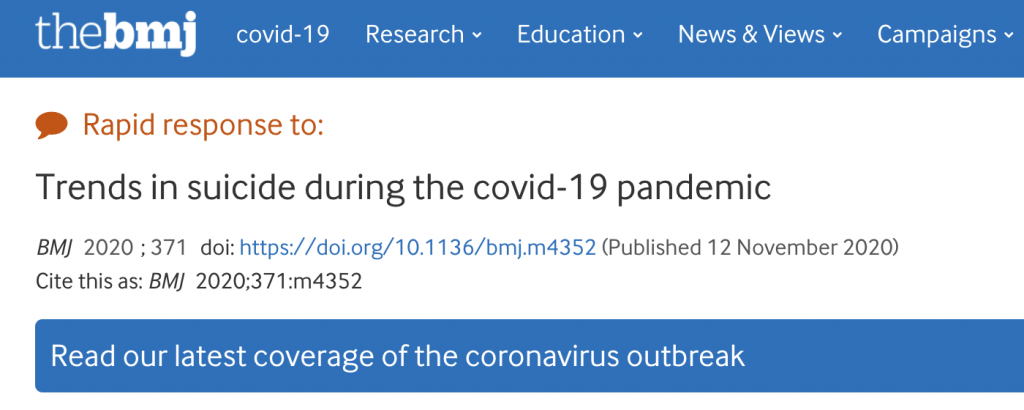 Rapid response to: 'Trends in suicide during the COVID-19 pandemic.'
BMJ, January 2021 – Dr Duleeka Knipe, Prof Keith Hawton, Dr Mark Siynor, Dr Thomas Niederkrotenthaler. Unfortunately, we have seen several sensational headlines and news reports arising from academic articles and wanted to raise the potential impact this may have on suicide risk more widely. At this challenging time, it is vitally important that the research community does not contribute to increasing the risk of suicide in vulnerable populations. We recommend that authors, peer-reviewers, university press offices and journal editors consider the following points when publishing information about suicide during the COVID-19 pandemic and its aftermath…

The impact of the COVID-19 pandemic on self-harm and suicidal behaviour: a living systematic review. Given the likely rapidly expanding research evidence base on the pandemic's impact on rates of suicide, suicidal behaviours and self-harm and emerging evidence about how best to mitigate such effects, it is important that the best available knowledge is made readily available to policymakers, public health specialists and clinicians as soon as is possible. To facilitate this, we are conducting a living systematic review focusing on suicide prevention in relation to COVID-19. Daily automated searches will feed into a web-based screening system. Following initial screening, articles will be reviewed daily by suicide prevention experts in our team. Key publications and evidence summaries will be shared with policy makers in the UK, Ireland and Internationally. The review is jointly lead by researchers from the University of Bristol and Swansea University. It is a collaborative effort involving colleagues from the Universities of Cork, Oxford, Manchester, Glasgow, and Ulster.
---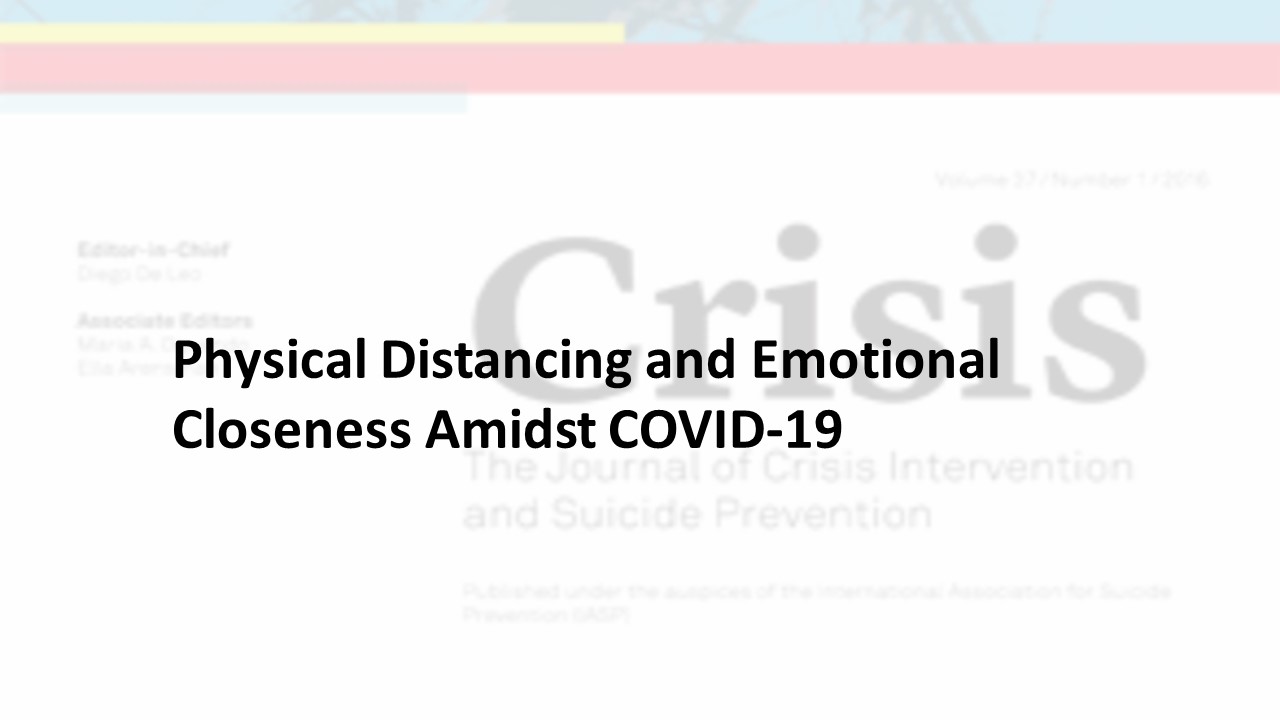 ---


---