Suicide Prevention Awareness – Live workshop
September 9, 2022 @ 9:00 am

-

10:00 am

Free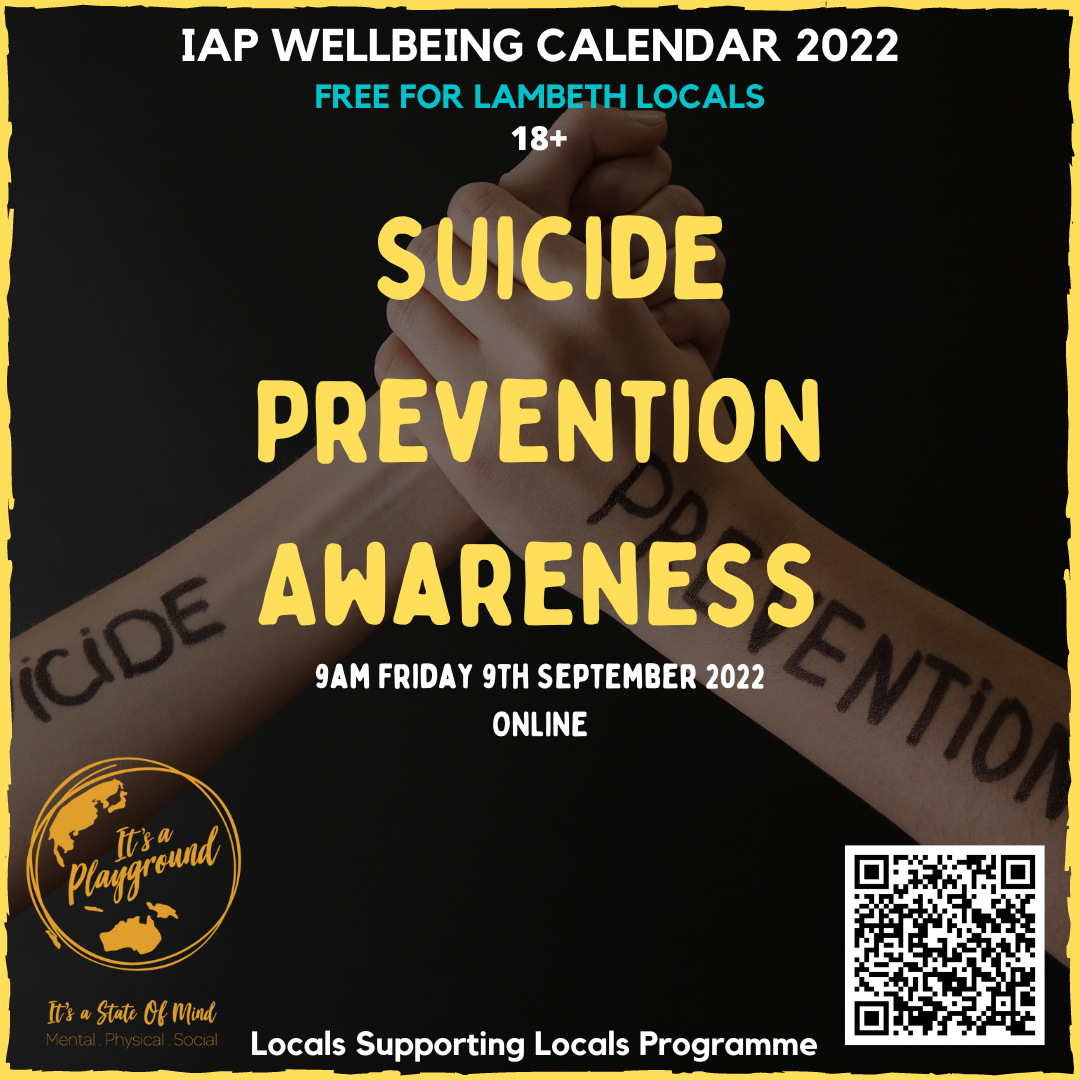 An introduction to Suicide Prevention. Let's break the stigma and start talking about suicide.
About this event
More than 3 times as many people die by suicide in the UK each year than die in road traffic accidents. It is a good thing to talk about suicide, yet it is challenging, and we often feel we don't have the words or confidence to do so. This course introduces the topic and covers important discussion such as how to use language around suicide, what the impact of suicide is and what are next steps to develop our learning and take action to support others.
Overview: An interactive workshop involving polls, a quiz, chat engagement/ discussion and a short video.
Your Facilitator:
This session will be run by It's a Playground Founder, Laura Rigden (Expert MHFA and SFA Instructor)
What's Covered:
• Exploring the language & stigma associated with suicide
• What is the impact of suicide?
• Why is awareness about prevention important and what are the three key areas of suicide intervention?
• What are some warning signs to look out for & a reminder of some support basics
Who should attend?
Anyone interested in learning more about the impact and importance of prevention of suicide. We recommend having a basic understanding of mental health awareness ahead of this session, but this is not a prerequisite.