Voluntar pentru viață (Volunteer for life)
September 10, 2022 @ 9:30 am

-

2:00 pm

Free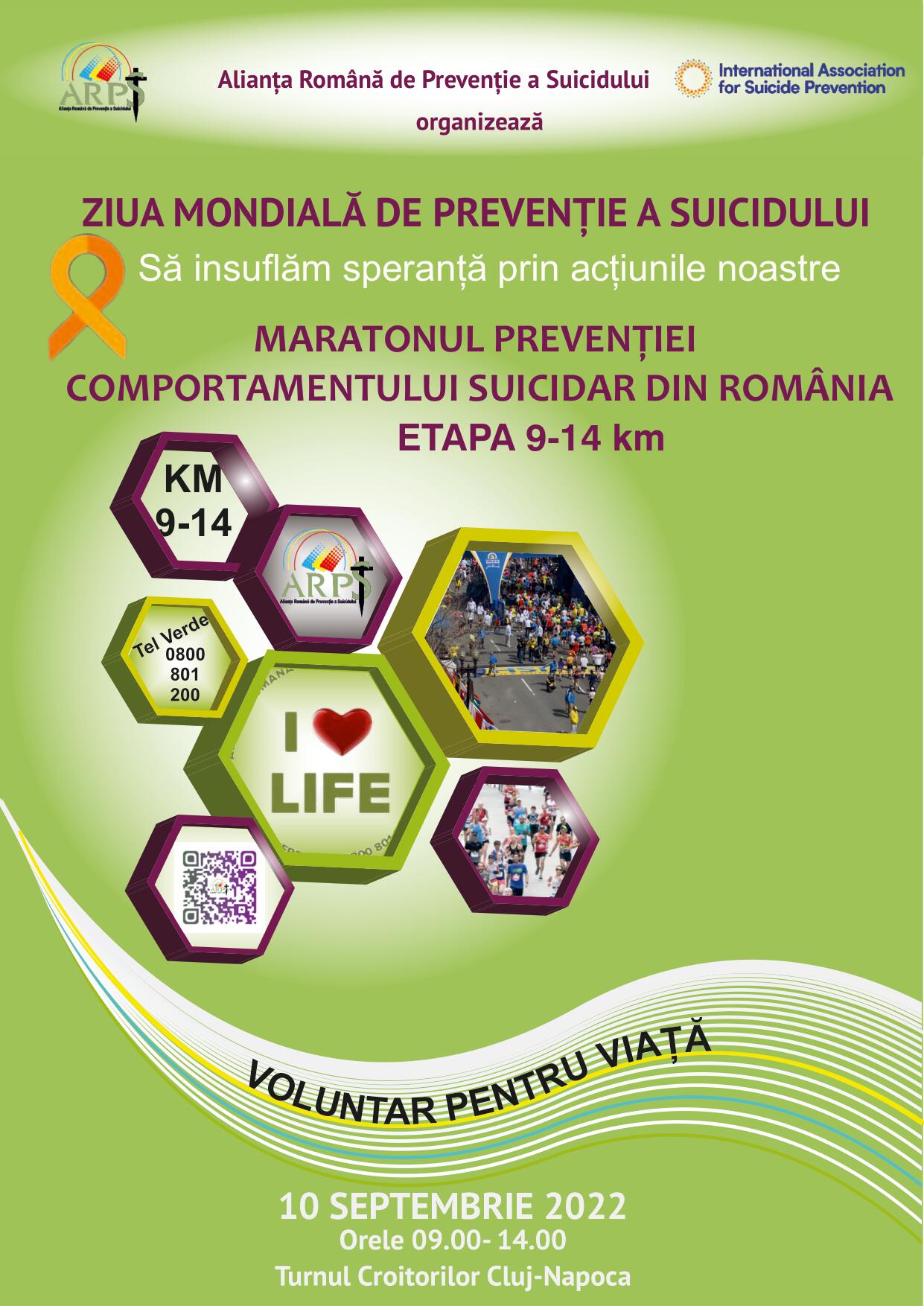 The Romanian Alliance for Suicide Prevention introduced the World Suicide Prevention Day in Romania since its second global edition and celebrated the event every year ever since.
On World Suicide Prevention Day 2022, the Romanian Alliance for Suicide Prevention (organization member of IASP) presided by Professor Doina Cozman organizes in Cluj – Napoca, Romania, on September 10th 2022 an informal hybrid event dedicated to the community of volunteers of the Romanian suicide crisis line Telefonul Verde Antisuicid. The event aims to reconnect all the generations of volunteers that have supported the functioning of the crisis line since July 15th 2013 to this day, to celebrate hope, togetherness, active involvement in suicide prevention, commitment and continuity, leading to a more cohesive, supportive and aware community. Since volunteers train online from mid-March 2022 due to the pandemic, World Suicide Prevention Day this year is a great opportunity to reconnect, refresh the motivation to stay the course and remember experiences with callers to the crisis line and with each other from the training sessions.
Moreover, this event is the second installment in a series of 5 events across the year 2022. The series of events is called The marathon of suicide prevention in Romania (Maratonul prevenției suicidului în România); the total duration of almost 43 hours of the events mirrors the number of kilometers of the marathon; the events consist of scientific conferences, community-oriented meetings, round tables with leaders of the community, mental health practitioners, teachers, researchers, journalists, volunteers. The visual symbol for the series of events, the honey bee hive, symbolizes commitment to work together, leadership, staying power, choosing the most effective pathway, collecting information and experiences and transforming them into valuable resources for the community.