Wow. What an incredible start to the 31st World Congress of the International Association for Suicide Prevention!
We had an incredibly moving Welcome to Country by Kombumerri man, Lann Levinge. Shayne Connell spoke of the fantastic suicide prevention programs that Living Works have developed for young, LGTBIQ and Aboriginal peoples. John Brogden from Lifeline Australia talked about the dramatic increase in calls they have received over the COVID-19 pandemic while suicides have not increased. John's passion for suicide prevention was evident in his important point that more calls has meant more people are getting the support they need.
The Australian Prime Minister, Scott Morrison expressed his pride at Australia hosting the Congress, giving us a chance to show all we have been working on in our efforts towards zero suicides. We also heard from Julia Gillard, who talked about the need for early and compassionate responses, and brought a strong message for all sides of politics to unite, which felt so sincere at this conference where the current and a previous Prime Minister, from different political parties were both presenting during the opening events.
Professor Pat Dudgeon is a personal inspiration for me and much of my PhD. She reminded us that each statistic is a person, and that Indigenous leadership and self-determination are critical for suicide prevention efforts in Indigenous communities. Bronwen Edwards brought a powerful and inspiring message about the importance of lived experience and told us to "Be bold, be brave and listen deeply to people with lived experience as they share with you what it's like to walk in their shoes, and then follow their lead. Trust that they know the way." Professor Rory O'Connor showed that while we haven't seen an overall increase in suicide during the COVID-19 pandemic, we are not all in the same boat. Suicide risk has changed in different ways for people in different areas and sub-groups of the population, and he raised particularly concern for young people. It was very special for me to hear Alara Geebung's stories behind the beautiful artwork he created for the Congress. The art and stories have made me feel so much more connected with the Gold Coast from chilly Melbourne.
The first day was topped off with an exciting new ECR event called the PechaKucha. Jo Robinson and Mark McConville kept us entertained with music, dancing, and even a disco ball. We had six amazing ECRs and each presentation was engaging, informative, and the presenters really showed how well they knew their stuff. Louise LaSala took out first place, Eleanor Bailey second and the people's choice award went to Laura Grattidge. An exciting challenge was issued for the more senior researchers to have a go at a PechaKucha event and even compete with our incredibly succinct and passionate ECRs!
Looking forward to seeing what the rest of the conference brings and so grateful that everything is recorded so I don't have to pick just one option for each session.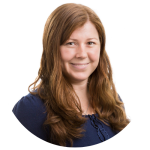 Ms Tessa Cutler
PhD Candidate and Research Assistant
Indigenous Epidemiology and Health Unit, Centre for Epidemiology and Biostatistics, and Centre for Mental Health
Melbourne School of Population and Global Health
The University of Melbourne