I am excited to kick off the IASP APAC Conference 2022 blog series. It's Day 1 – Tuesday – and it has been super busy already. I will do my best to give you a sense of what was addressed and what happened.
The first thing I noticed at the venue was lots of laughter and excited hugs at seeing friends in person again. I often overheard, "It's great to finally meet in person" or "you are taller than you are on zoom!". It was a bit like the opening scenes of Love Actually at the airport with friends and family greeting each other warmly. But that's not surprising. As you will all know, we are a gigantic family, so it was great to replace "You are still on mute" with a physical hug again.
As an early career researcher, my day started at the ECR Workshop. Spoiler – it was terrific and memorable.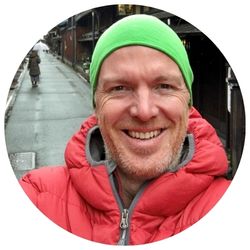 Andrew McMahon – PhD Student
University of Newcastle / Everymind
Twitter: @andrewpjmcmahon
The workshop was sponsored by Youth-e: a collaboration between Orygen and the Brain and Mind Centre, so our hosts, Jo Robinson and Ian Hickie, set the scene for a great day. We commenced with eight outstanding lightning presentations. Our ECRs had only three (3) slides and five (5) minutes to tell us about their research and they did an incredible job. I can't do them justice in the blog – but I highly recommend looking at the live tweets at @Youthe_au – an excellent summary of the day.
The judges had the arduous task of deciding between some fantastic presentations. Katie McGill, who shared her PhD research looking at "hospital-treated self-harm: improving data to improve care", was our winner for the day. Michael Wilson, who is "exploring experiences of suicidality and help-seeking drivers among Australian men", was our runner up. Cynthia Coombes took home the People's Choice award for her inspiring presentation.
Following the eight incredible lightning presentations, it was time to hear from the greats who are incredibly supportive of the ECRs in our suicide prevention community. Jane Pirkis, the Editor of Crisis, made time to hold a Q&A with ECRs on the do's, dont's and highlights of getting published. Nothing was out of bounds, and Jane provided some excellent advice.
After some great poke bowls for lunch, the ECRs were joined by a panel of our peers. Nicholas Procter, Kerry Gibson, Myf Maple and Jane Pirkis shared with ECRs their tips for managing the ups and downs of ECR life. How to progress your careers, balance life, and deal with those difficult days when it all gets too much. Their takeaway advice was a little confusing when I wrote it here, but it does make sense – their takeaway message was to say yes, no and maybe – the key was to know the context.
Overall, it was an incredible workshop for the ECRs, and we hope there will be many more in the future.
As an elderly ECR still doing my PhD, I know I came away a tad overwhelmed by the fantastic knowledge and warmth of the group. Thank you.
A few hours' break to freshen up and prepare for our Opening Ceremony was greatly appreciated.
It was fabulous to see the First Nations welcome to country front and centre at the event. I know it wasn't just me who got chills from hearing Luther's songs of welcome and acknowledgement.
IASP's President, in his usual loud shirt, joined us live from Glasgow. Jaelea Skehan was our MC and ably guided the welcome panel, including the WHO, National Mental Health Commission, Qld Mental Health Commission, LivingWorks, Roses in the Ocean, and Gold Coast Health.
Rory and Jo Robinson then guided us through the new and improved Opening Plenary, which was slightly different this year. Our speakers were challenged to present without the aid of slides and leave us with a few challenging ideas to create conversation over the coming days. Not surprisingly, they were up for the challenge. The incredible Pat Dudgeon was first out of the blocks, sharing the stark realities of First Nations suicide in Australia. Bronwen Edwards from Roses in the Ocean then shared four key challenges around lived experience for us to ponder. Lakshmi Vijayakumar then shared the challenges facing lower and middle-income countries and how we can ensure we bring our humanity to the solutions.
I then enjoyed the perspective of our discussants: Murad Khan, Lai Fong Chan and Leilani Darwin, who highlighted the common themes that had emerged. These include the need for compassion, humanity, collaboration and the reality that suicide prevention is an immense challenge.
At last, it was time for the Welcome Dinner. There was food, a drink or two and fabulous entertainment. As always happens at our suicide prevention conferences, the dance floor was very well used by all, especially the usual suspects … you know who you are.
A gigantic start to the conference. My tired legs were ready for a rest, so it was off to bed and a reset to get through Day 2.