After attending an amazing Pecha Kucha night filled with superlative presentations (not to mention wine and good company), I attended the 9AM session on Surveillance of suicidal behaviour in the Western Pacific region. As somebody who has been personally involved in the Western Pacific Region (WPR) for the past year through IASP's Regional Suicide Prevention Networks Programme, I was excited to hear about the experiences and issues related to surveillance of suicidal behaviour in the region. Prof. Kairi Kolves kicked off the session by talking about her collaboration with the WHO Western Pacific regional office to explore surveillance systems for the collection of data on suicidal behaviour and suicidal ideation in the region. Some of the things Kairi's team was interested in included the feasibility of collecting data in a region as diverse as the Western Pacific and the availability of funding and resources.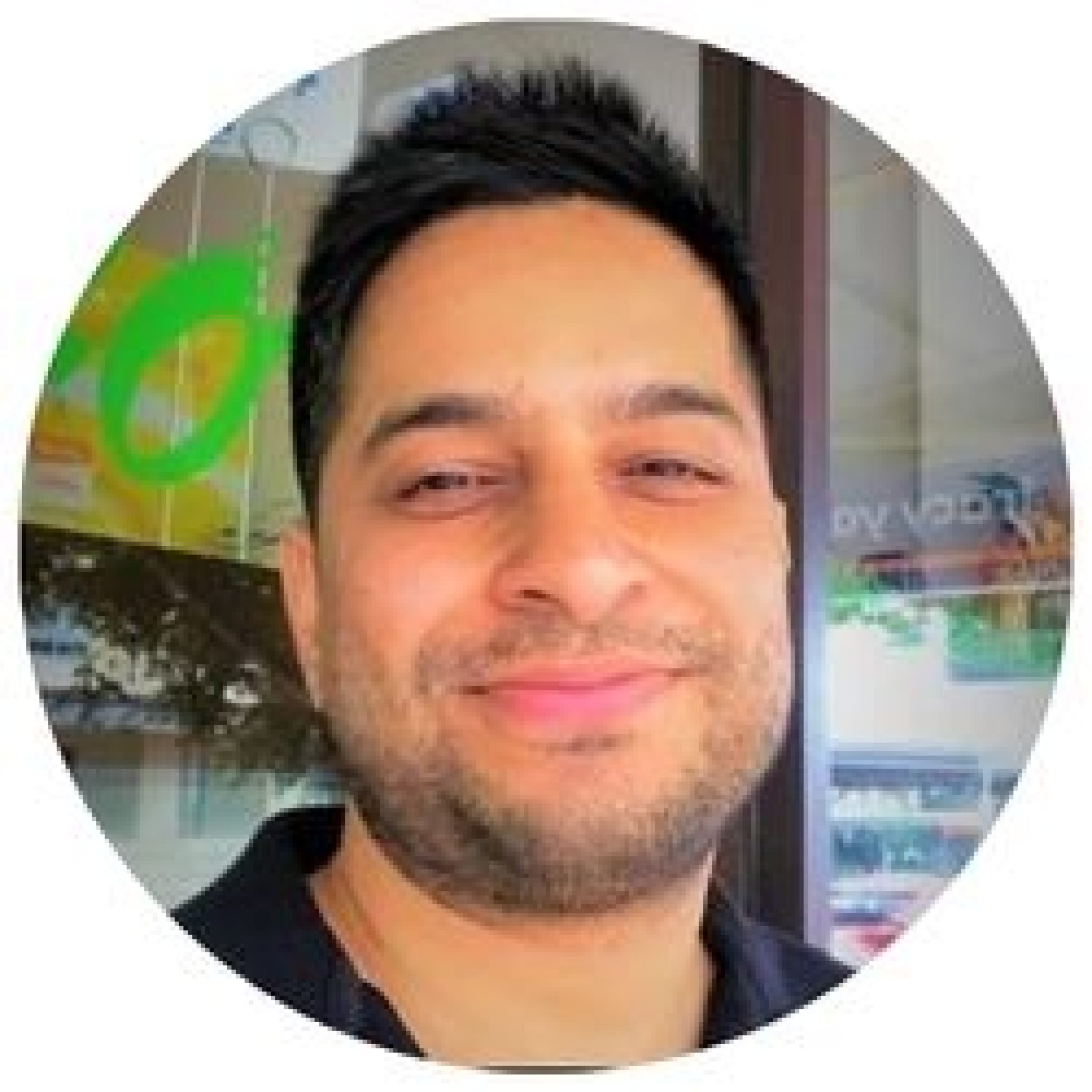 Dr Vikas Arya
Research Fellow in Mental Health,
University of Melbourne
Following Kairi's introduction to the session, Dr Sharna Mathieu gave a presentation on the current state of surveillance of suicide and self-harm in the WPR. It was highlighted that around a quarter of all suicides in the world occur in the WPR region, and that youth suicides might be driving most of these numbers, which was eye-opening. More worryingly, because the quality of surveillance is variable across the region, these numbers are likely an underestimation of the true number of suicides. The quality of surveillance suffers due to various issues including difficulty in accessing services, stigma, funding, and lack of multisectoral collaboration. On a positive note, most of the countries in the WPR region have some level of surveillance system for suicide in place.  
The following talk from Kairi Kolves expanded on Sharna's presentation, talking about the importance of good data. Good data is vital to designing appropriate suicide prevention policies as without good data, we wouldn't know where to direct our resources! The timeliness of the data is also crucial. A perfect example of that is the recent publication by Prof. Jane Pirkis and colleagues which looked at trends of suicide around the world during the early phase of the COVID-19 pandemic. Due to lack of surveillance systems and/or reliable and timely data, the publication mostly consisted of data from high-income countries where good surveillance systems exist and work in a timely manner.  
Dr Katrina Witt in her presentation on the development of self-harm monitoring system in the state of Victoria in Australia, highlighted that even in a high–income country such as Australia, setting up surveillance systems comes with a unique set of challenges, including, manually processing data before using natural language processing (e.g. automation using computer software). The other major hurdle is consistently applying to renew funding for the surveillance system (usually yearly but Katrina and colleagues are trying to get 5-year funding). Kairi Kolves mentioned that they also tried to set up a similar self-harm surveillance system in Queensland but it was shut down in 2016 due to lack of funding. Finally, Dr Paula Valera presented on developing a data registry for self-harm in the Philippines. The system was recently developed and piloted for 10 weeks in 3 hospitals. Data from the pilot study has already shed light on a couple of unique suicide means used in the Philippines, highlighting the importance and usefulness of surveillance systems. However, moving forward, Paula mentioned similar issues with the sustenance of this surveillance system in the long term including funding.  
As the session drew towards its end, I couldn't help but feel a bit frustrated by the ugly realisation that even an endeavour as noble as trying to save someone's life, is held hostage to the almighty dollar! But in that moment of disappointment, I also found reassuring solace in the fact that so many people are doing their best to drive change and as our voices grow, we are bound to succeed!  
I was lucky enough to co-chair Oral Session 10 with the indomitable, Prof. Jane Pirkis. Helene Nielsen spoke about the Urgent Mental Health Care Centre situated in Adelaide which is an alternative to the emergency department where people experiencing suicidal distress can walk in and seek support from professionals. I found it to be an extremely innovative and useful service which calls their clients 'guests' instead of patients and instead of having code blacks (such as in a hospital), having 'code comfort'. I hope more centres such as these open all around the world!   
Kazu Moriguchi's presentation talked about Japan's Suicide Countermeasures Promotion Center (JSCP) which, along with conducting other activities, provides training for local government officials and private organisations involved in suicide countermeasure activities. While the initiative is still in its developmental stage, it seems poised to bring much-needed skills and knowledge to many people and organisations in Japan. Next was Peta Dampney's presentation which asked some hard questions around the feasibility of some of the existing suicide prevention goals such as 'zero suicide'. For those of us who know Peta personally, it was a quintessential Peta presentation which made us laugh, cry, and self-reflect, all at the same time. Next was Sandersan Onie's (aka Sandy) presentation on Indonesia's First Suicide Prevention Strategy. Sandy talked about how Indonesia requires a multi-faceted approach to address multiple issues ranging from religion and stigma to data and reporting. Sandy's presentation made me draw a lot of parallels with the issues plaguing suicide prevention efforts in India. It was heartening to see Sandy and his colleagues leading the noble effort to design Indonesia's first national strategy and we wish them all the success! The next presenters, Yasmin Parpio and Salima Farooq talked about applying western suicide prevention approaches in Pakistan. They outlined an approach to produce training for Bachelor of Nursing students in Pakistan and other community helpers in suicide intervention skills based on the LivingWorks Network of Safety evidence-based model. I was especially encouraged to see such approaches being developed in Pakistan which, like many other LAMICS, can benefit a great deal from the introduction of such programmes. Also, the two presenters were from the Agha Khan University in Karachi where our past IASP president, Prof. Murad Khan is located. I am sure he is delighted to see these developments! The last presentation from Yasuyuki Shimizu, discussed Japan's National Strategy for Suicide Countermeasures during the COVID-19 crisis. Yasuyuki highlighted that the Japanese government launched emergency economic measures related to COVID-19, taking into account the perspective of suicide countermeasures, at a very early stage of the pandemic which could have helped with curbing suicides in the country. However, he also mentioned that Japan did experience an increase in suicides in 2020, possible due to due to reports of suicides by celebrities, and hence, there is a need for further promotion of suicide countermeasures. A fun fact about Yasuyuki, he started his career as a television producer, and making a documentary on children who had lost a parent to suicide, 'changed his life'.
Having heard so much already, it was hard to think we were already coming towards the end of the conference. Keynote sessions focusing on issues around priority settings, media and refugees & displaced persons followed. I was tempted to try and cover all three keynotes but happy in the knowledge that we can access all session recordings beyond the conference, Paul Yip, Jo Robinson and S. M. Yasir Arafat provided varied approaches and insights into online interventions, young people's perspectives and the challenges around media reporting and suicide. This was insightful, engaging and most of all positive, with promising ways forwards for the role of all media forums.   
As we all took our seats for the closing ceremony, it was great to hear such passion from Jo Robinson & Lai Fong Chan as they brought the proceedings to a close. Sponsored by Blackdog Institute, the closing plenaries drew on themes covered throughout the past few days of the conference. Stephen Scott from Roses in the Ocean kicked off the plenaries by challenging the areas of improvement for meaningful involvement of those with lived/living experience within future conferences. Followed by Emmanuel Nii-Boye Quarshie, who highlighted where more needs to be done to prevent suicides in lower- and middle-income countries, whilst Maddison O'Grady Lee from Black Dog Institute detailed the harsh realities of many First Nation young people who attempt to seek help. After some slight technical difficulties, it was great to see IASP President, Rory O'Connor on screen tuning in virtually, posing the question of what else we could be doing to ensure that research evidence is informing policy and practice. It's crucial to keep asking the difficult questions in the field of suicide prevention to keep pushing for improvement to strengthen our research. The closing words of Lakshmi Vijayakumar perfectly reminds us how important it is to keep persevering and motivates us to keep pressing on – "Let's go back with more commitment and compassion."
This conference has been an amazing opportunity to see and meet colleagues face to face after so long which really makes a world of difference when focusing on such difficult and complex topics. Thank you IASP, I left APAC 2022 feeling inspired and driven and can't wait for the next one.