We look forward to welcoming you to the IASP 31st World Congress.
You will find here media related resources associated with the event available to participants and media alike for promotional use. If you have any queries related to the content here, please contact communications@iasp.info.
An Introduction
IASP President Professor Rory O'Connor on the significance and opportunity of IASP World Congresses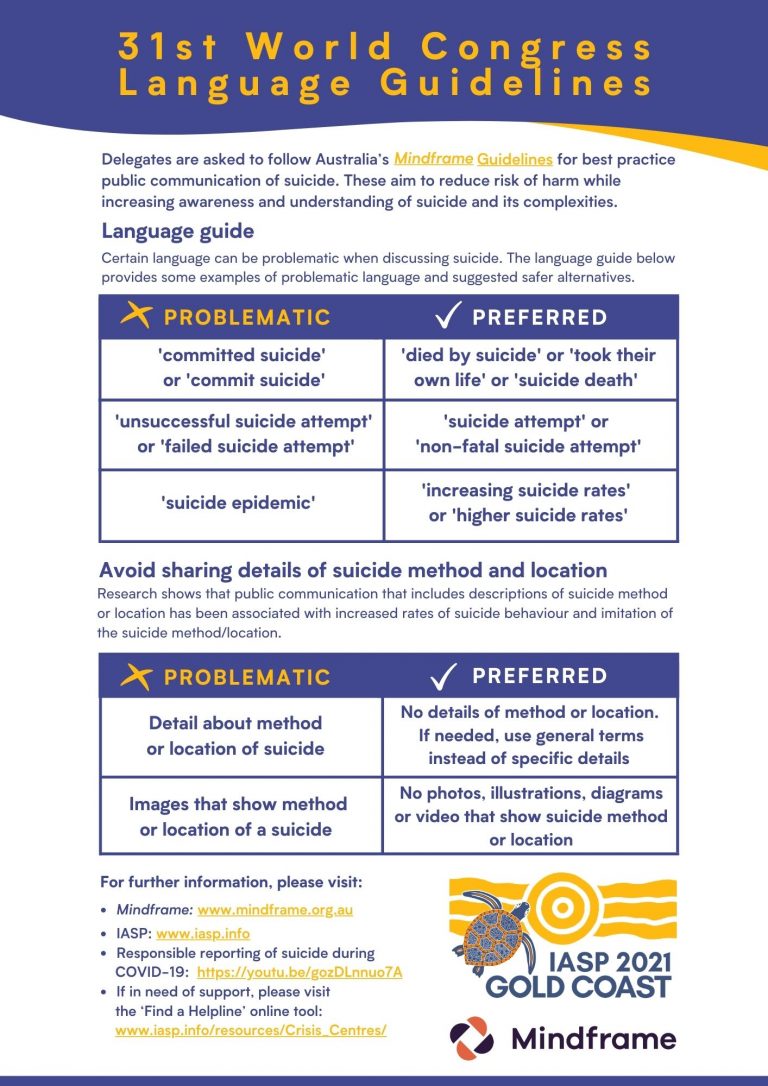 Language Guidelines
Delegates are asked to follow Australia's Mindframe Guidelines for best practice public communication of suicide. These aim to reduce the risk of harm while increasing awareness and understanding of suicide and its complexities.
Social Media
#IASPGOLDCOAST2021
We invite you to use materials on this page to promote #IASPGOLDCOAST2021 within your social networks.
Stand By Support After Suicide