Miri: Collective Resilience Town Hall
October 7 @ 7:00 pm

-

10:00 pm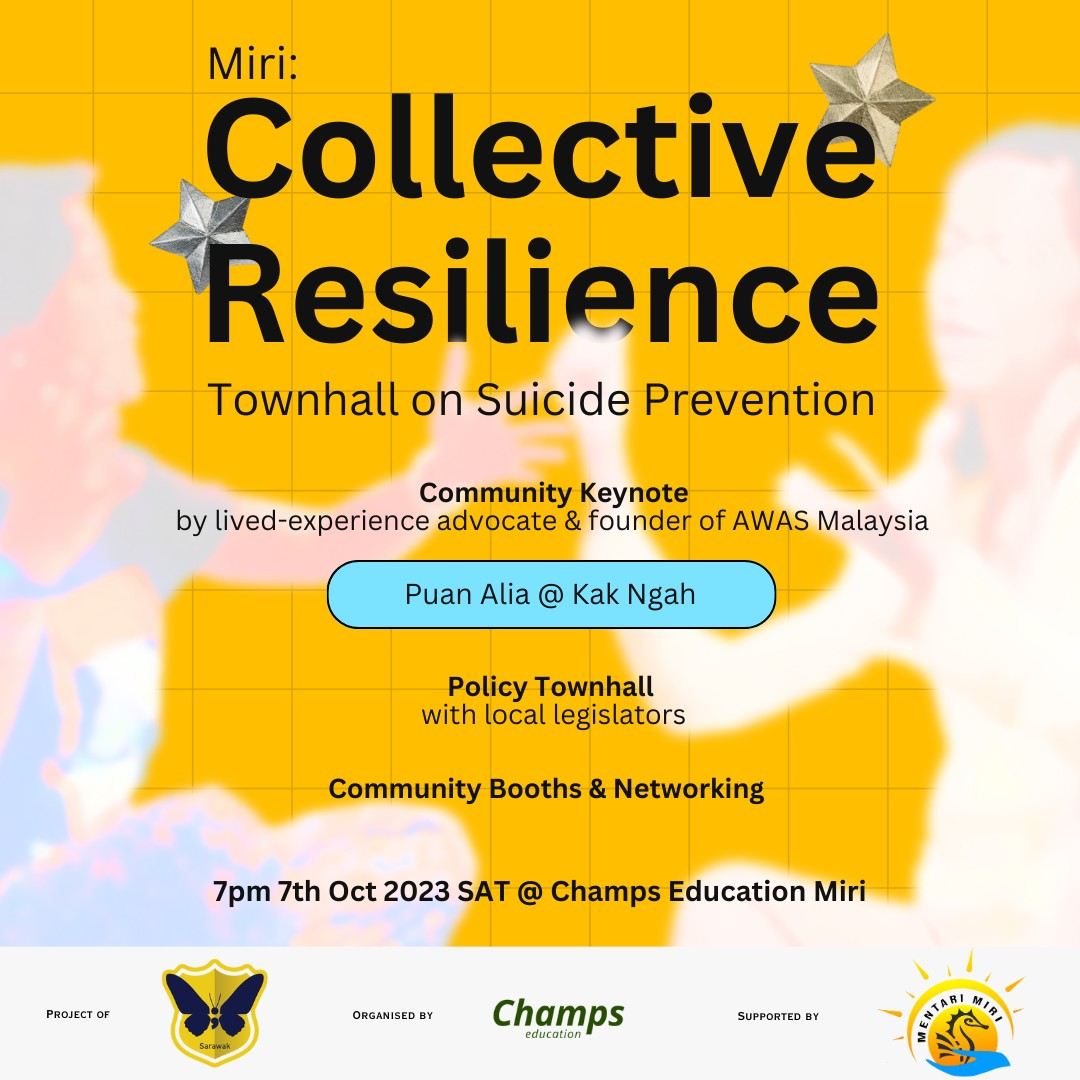 The inaugural Miri: Collective Resilience Town Hall, hosted by #ZeroSuicideSarawak and Champs Education, aims to unite the Miri community. Its purpose is to foster unity and knowledge-sharing in order to develop a strategy for preventing suicide in the region.
The event will feature Pn Alia@Kak Ngah, a prominent lived experience advocate, and founder of AWareness Against Suicide Malaysia (AWAS Malaysia). Additionally, it will be attended by respected local legislators.
This gathering brings together diverse participants, including advocates, community leaders, NGOs, frontline workers, healthcare professionals, youth, media representatives, think tanks, religious bodies, professionals, employment agencies, businesses, local authorities, and government agencies. Their common goal is to exchange ideas, build networks, and work collectively to find solutions for suicide prevention.
The insights and solutions generated during this event will be consolidated into an action plan to guide local leaders in implementing effective suicide prevention measures through local and national policies.
Related Events