World Suicide Prevention Day Theme 2021-2023
A Renewed Worldwide Commitment to Prevent Suicides

IASP is delighted to announce, after a worldwide consultation, the new theme for World Suicide Prevention Day 2021-2023: "Creating Hope Through Action".
World Suicide Prevention Day (WSPD) was first launched in 2003 on 10 September by IASP with the endorsement of the World Health Organisation (WHO). The 10th of September each year has been designated as a way of focusing attention on the problems of suicide worldwide.
Our renewed message is one of hope; that aims to empower people with confidence to engage with this complex subject.
An ambitious task now lies ahead. Through this theme we aim to work together, through our membership and beyond, to create a movement of preventative action, with sustained messaging to drive behaviour change and ultimately, prevent more suicides.
Over the next few months, we will be developing further resources, providing you with a World Suicide Prevention Day full campaign website, guided messaging around the theme, as well as a brand new look to our Light a Candle initiative and our Cycle around the Globe campaign.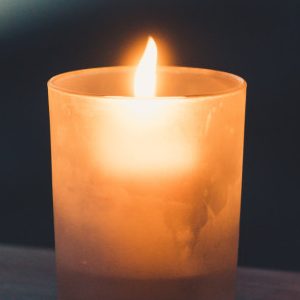 Light a Candle
Light a Candle is an act of remembrance demonstrating support for suicide prevention, to remember a lost loved one, and for the survivors of suicide. Individuals from all over the world light a candle at 8pm on 10th September.
IASP's Cycle Around the Globe Campaign
Cycle Around the Globe 2021 takes place from 10 September to 10 October each year to raise awareness and vital funds for suicide prevention efforts around the world. The event aims to encourage us to engage with each other and to join together to spread awareness of suicide prevention.
The campaign continues to grow and each year individuals from all over the world have come together to cycle, collectively achieveing many times around the globe.