SOS SUICIDE: World Suicide Prevention Day 2023
September 9 @ 8:00 am

-

5:00 pm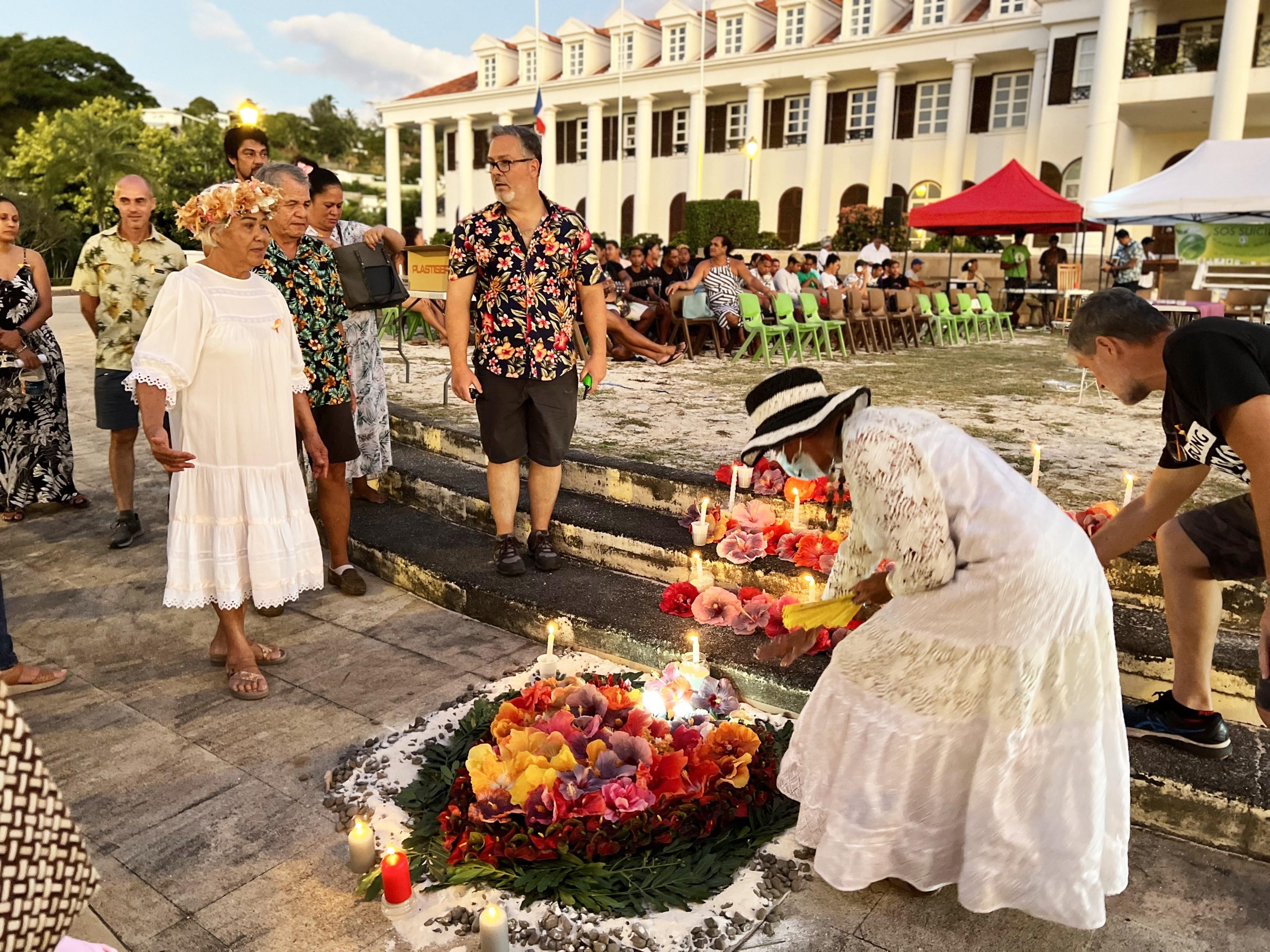 Like every year, on the occasion of World Suicide Prevention Day, Sunday September 10, the SOS Suicide association is organizing 2 events in partnership with the Town Hall of Pirae:
With the support and historic partnership of the Municipality of Pirae.
• Ecumenical evening Saturday September 9 from 6:00 p.m. in the gardens of Pirae Town Hall.
After a brief introduction by the president of the association and speeches by officials, we will let the different religious denominations, youth groups from several educational establishments and testimonies express themselves."Creating Hope through Action": To prevent suicide, we must become a beacon of light for those who are suffering. You can be that light."
Like everywhere in the world, during this evening, we will light candles in memory of those who have passed away during the year.
• The Rando Cyclo, organized by the Pirae Cyclisme association Sunday September 10 – departure given at 7:00 a.m. from the gardens of the Pirae town hall.
The concept is to accumulate the kilometers completed by all cyclists registered to join the IASP movement, "Cycle Around the Globe". Last year this global event made it possible to circle the earth 7 times. French Polynesia completed 24,000 km in 2022.
Departure from Pirae Town Hall will be given around 7:00 a.m. On arrival, in the gardens of Pirae Town Hall, we will draw lots for the prizes at stake. Registration on the website www.fenuamoove.com
The SOS Suicide association advocates prevention thanks to public and private partners.
Key Activities:
1. Direct and Telephone Reception: The association provides direct and telephone reception to individuals in suicidal crisis. This activity is supported by public funders, anonymous donors and the towns of Pirae and Punaauia.
2. Telephone Crisis Line:
In 2022, the center handled 1,574 calls through the telephone crisis line, of which 1,546 were related to suicidal people.
Among the 613 individuals treated, 592 presented a suicide risk.
Rapid treatment was made possible thanks to collaboration with law enforcement, firefighters, SAMU and the SOS Suicide Association.
3. Awareness and Information Actions:
We carried out 82 interventions across Polynesia, affecting more than 13,400 people.
They made it possible to inform the population about the recognition and management of suicidal crises, as well as the role of sentinel in suicide prevention.
Interventions took place in schools and universities, youth associations and religious communities.
4. Support for the Bereaved: Support groups are offered to families bereaved by suicide.
N.B.: Please note that the figures and information provided in this press kit are based on data for the year 2022 and may be subject to subsequent updates.
Related Events