Volunteering for suicide prevention in Romania during the pandemic
For our NGO, located in the city Cluj – Napoca, 2020 started the 3 – year mandate as President of the Romanian Association of Psychiatry and Psychotherapy of our NGO President, Professor Doina Cozman. For TelVerde Antisuicid 0800801200 – the suicide crisis line supported by our NGO, the beginning of 2020 challenged us to develop the volunteer training team and adapt to needs of volunteers trained face to face in two centers, Cluj – Napoca and the newly – emerged Sibiu.
Just before the pandemic reached Romania, we needed a stronger, more effective voice and media presence to convey positive messages that suicide is preventable. We also needed a more effective way to bring together the recruits from the two centers into the same group of volunteers. Since measures to contain the pandemic were gradually instated in early March, it gave us time to absorb the impact, adjust, keep TelVerde Antisuicid going, move the training online and develop as one cohesive group. We went through challenging calls and emails together and we celebrated together with gratitude 7 years since the first training in Cluj – Napoca, 1 year since the first training in Sibiu and 7 years of TelVerde Antisuicid activity.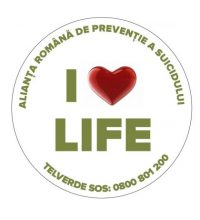 The volunteer team for crisis emails also developed during the pandemic, since people reached out more via email, and email content is increasingly diverse, including non-Romanians reaching out in English for Romanian online friends, Romanians in lockdown abroad or who preferred email to hide struggles from those in lockdown with them.
Thus, the pandemic was the opportunity to bring volunteers together, transcend physical barriers, learn to use technology as a tool to enhance training, connect with other community support resources. Also, the pandemic gave us time and inspiration to create content for the website and social media account of the NGO and adjust the content and delivery of training to the needs of volunteers and callers. Moreover, the pandemic connected us with media: increasing public interest in the psychological and social consequences of the pandemic and lockdown generated media coverage regarding mental health and suicide prevention; our NGO President appeared in interviews, editorials and webinars.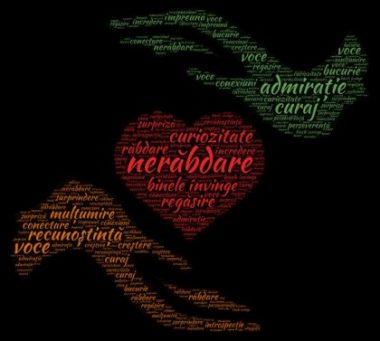 What next? We prepare for the WSPD 2020, virtual 2020 National Congress of Psychiatry and 6th National Suicide Prevention Day and we continue to grow as a group.
Dana – Cristina Herta
Human Resources Coordinator, Romanian Alliance for Suicide Prevention